Kingston Walking Club meets each Wednesday at the Village Office at 1:00 pm during the winter months and 9:00 am in the heat of the summer.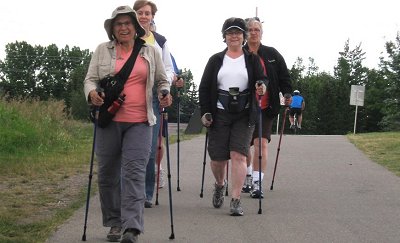 Nordic walking poles are optional and are provided free of charge to increase physical activitiy levels during your walk. Instruction is provided.
It is best to arrive a few minutes beforehand.
The walks are usually an hour in length and locations can vary each week.
Walk for fun, walk for health, walk for life!!
Contact
Elizabeth Wright
Recreation Coordinator
902-765-2800
recreation@kingstonnovascotia.ca